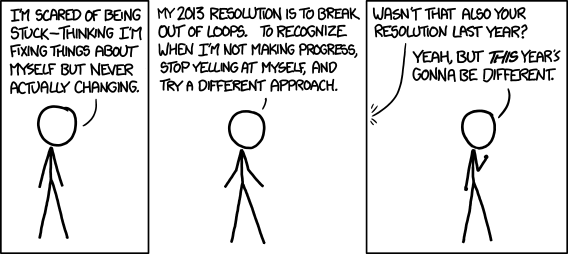 For me, each new year is an opportunity to reevaluate and improve both personally and professionally. New Year's Eve I generally spend working out goals and projects, New Year's day is spent mapping that out into quarterly action plans. Keeping productive and managing goals to keep them top-of-mind throughout the year can be challenging, but possible and well worth it. Here are a few of the tools I have found the most useful in managing the day-to-day and week-to-week of staying on task with the things that matter most to me:
Task Management:
Pocket Informant is amazing. I have used this app every day for the past five years. I've tried many other scheduling and personal information managers, but have not come across any as well organized and thought out. PI allows quick and easy integration across multiple calendars – auto-updating to Google Calendars, task lists, notes, attaching contact info and pictures to events, and displays everything (from calendar events to you to-dos) in a beautifully integrated way. Highly recommended.
Inbox Management:
The stream of incoming email can seem endless. Boomerang allows you to bubble emails back to the top for followup attention based on conditions you set. Sent out something for feedback and no one wrote back yet? It can remind you to poke people. Want to delay sending out a response? It does that too.
Personal Development:
I am a firm believer in regular journaling to help with personal development. OhLife is an incredibly simple app that sends you an email daily (or weekly, depending on how you set your preferences) that you respond to with a journal entry. OhLife then safes your response to a private blog. Regular personal journalling used to be difficult to keep up, but now as long as I manage my inbox, it's taken care of.
The first full week of 2013 is almost over – what are your favorite tools for staying on top of your goals? And, if career advancement is something you're working on, consider building a profile at
Upgrade to Source Pro Account to access all the features